Contribution by AXA.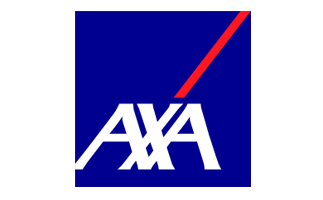 For AXA this year 2020 represents a new challenge. Since June 2019 we have enlarged our team by hiring Simona Busetti who is responsible for broker management in the Italian market. Since the beginning of the year, for the first time in Ticino, we also have a dedicated credit underwriter, Andrea Pugliatti, focused on the analysis of Italian risks and, in general, the Ticino market.
This move on our part will bring added value for our customers, who will now have a key reference point for the analysis of debtors directly in Lugano. With Andrea, we will be able to offer our clients even more personalized and high-value advice.
In terms of market environment; at a global level, after years of stability, we see a stagnant economy, with an expected growth of 2.5% of GDP compared to 2.4% in 2019 (source world bank). For Italy, growth expectations for 2020 were +0.2%, which currently seem unlikely given the impact of the coronavirus, which is leading Italy into a technical recession (government source).
The steel sector in Italy, but also in Europe, is being significantly impacted by:
– the US-China tariff war, strengthening the influx of Chinese products into the EU despite the clauses established by the EU Commission to prevent this,
– the strong increase in raw materials used in the sector, from iron ore to coke
– overcapacity for already high inventories
– ILVA affair, where ArcelorMittal has created, and is still creating, difficulties for the industrial sector , especially mechanics.
Steel production in Italy, after a good 2018, suffered a contraction in 2019 of -4.1%, driven by the crisis in the automotive sector and the static demand for rebar, against a global production growth of 3.9%. Demand remains compressed for coils and carbon steel sheets, mainly due to low import prices from Turkey. The latter is contributing on several fronts such as the drop in nickel prices since the end of 2019.
In Europe, insolvencies, after a stagnant period, increased again by 2% on average, with some countries improving and some stable countries such as Italy. One of the key factors for the slow recovery of the Italian economy is certainly linked to political uncertainty and the lack of reforms.
This excludes the potential impact of Coronavirus on the health of Italian and other European companies with supply and order problems, which will emerge in the next months/years.
AXA's commitment in trade credit insurance remains strong and will continue to develop its offering and risk analysis services in its current key markets; Switzerland, Italy, Germany, Spain, Morocco and Singapore.
https://www.lcta.ch/site/wp-content/uploads/2020/06/ART-Axa-Ticino-wolfgang-hasselmann-7CPepk1NCns-unsplash.jpg
1067
1600
lcta_webmaster
https://www.lcta.ch/site/wp-content/uploads/2020/04/LCTA-Logo-10y-r02-01.png
lcta_webmaster
2020-06-26 12:00:00
2020-07-14 10:12:59
AXA expands its team in Ticino