COMMODITY ROUNDTABLE, JUNE 20, 2023
---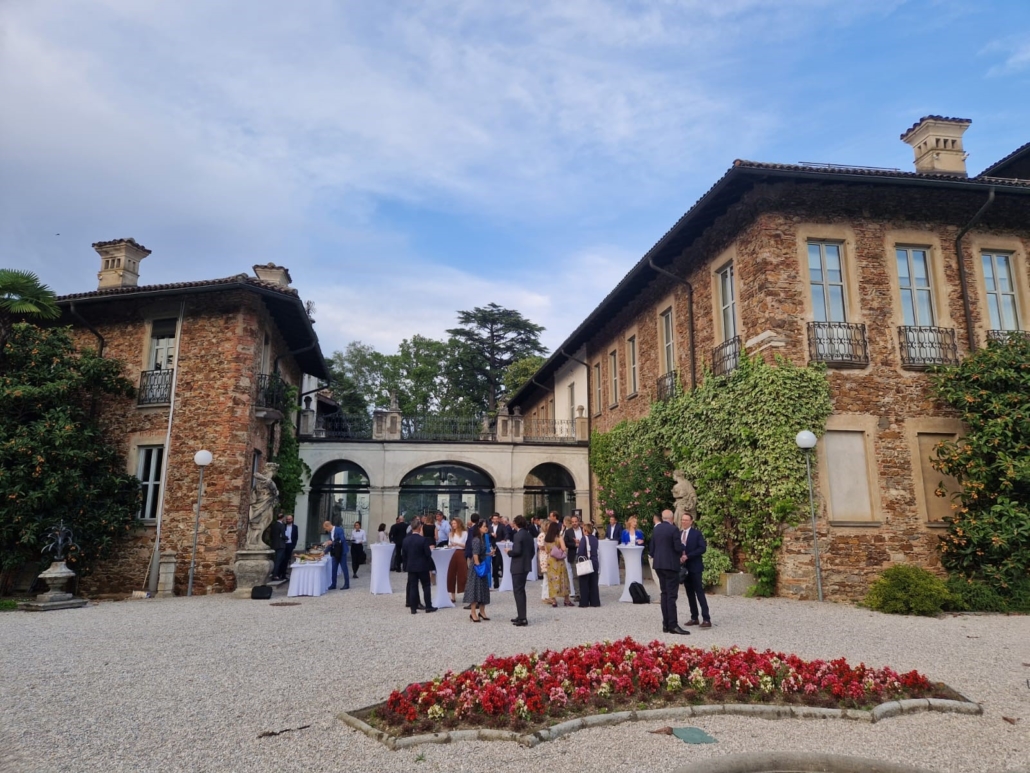 ---
The Commodity roundtable, organized by the Lugano Commodity Trading Association, took place on June 20, 2023. The event aimed to bring together professionals and experts in the commodity trading industry to discuss key trends, challenges, and opportunities in the market. The roundtable was followed by a networking apero, providing participants with an opportunity to connect and build relationships within the industry.
The Commodity Roundtable organised by the LCTA was attended by some 100 people at the magnificent Centro Studi Villa Negroni in Vezia/Lugano. The event witnessed a significant turnout, with a diverse mix of attendees including traders, brokers, analysts, industry experts, and representatives from various companies involved in commodity trading. It was an opportunity to take stock of the situation in different areas of commodity trading in Lugano thanks to the contribution of the various speakers Urbano Clerici (CEO, Coeclerici Compagnie SA), Renato Ginesi (CEO, GTrade System Suisse SA), Alberto Salsiccia (CFO, Petraco SA) and Norbert Stadler (CEO, DSS International SA). The panel discussion was masterfully coordinated by Roberto Grassi (CEO, Fidinam Group Holding SA).
The roundtable focused the attention on market trends and outlook. The roundtable discussion began with an analysis of current market trends in commodity trading. Spearkers shared insights on global supply and demand dynamics, price volatility, emerging markets, and regulatory changes affecting the industry. The discussions provided a comprehensive overview of the current state of commodity trading and potential future developments.
It was also a great opportunity to launch the new training programme organised by LCTA in cooperation with Alma Impact. The course called CERTIFIED COMMODITY TRADING SPECIALIST.
Following the roundtable discussion, participants had the opportunity to engage in a networking apero. The informal setting allowed attendees to connect, share experiences, and forge new business relationships. The networking session facilitated productive conversations and the exchange of contact information, fostering future collaborations and partnerships within the commodity trading community.
The first, entitled "Shipping and Logistic: Are we still sailing stormy waters?"; the moderator Michel'Angelo Piccinini (President, Propeller Club Port of Lugano) focused attention on the current dynamics of shipping after the difficult years of the pandemic, which have led to a limited supply of ships, an excessive increase in maritime freight rates, reduced activity of shipyards, and in general management difficulties related to covid19.
https://www.lcta.ch/site/wp-content/uploads/2023/06/Foto-7.jpg
1200
1600
Martina Grisoni
https://www.lcta.ch/site/wp-content/uploads/2020/04/LCTA-Logo-10y-r02-01.png
Martina Grisoni
2023-06-22 10:15:17
2023-06-22 10:15:17
COMMODITY ROUNDTABLE, JUNE 20, 2023