Lucia Longhi / DSS Intrenational
Lucia Longhi
General Manager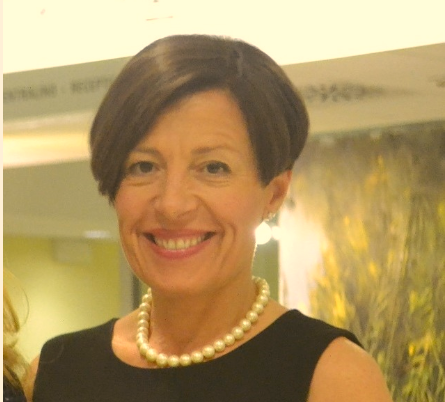 What is the core activity of your company? Does your company focus on particular geographic markets?
The core activity of DSS INTERNATIONAL is contained in the name of the company. The abbreviation DSS stands for DneproSpetsStal, which is the Ukrainian producer of special steel for which we work as exclusive distributors for a major part of the world. The special steel we distribute is in bars (mainly round) and can be grouped in the following big families: Tools steel, Stainless steel, Engineering steel and PM steel (Powder Metallurgy steel). We export the 25% to Germany, 10% to Italy, 20% to other EU countries, 15% to North America and the balance to rest of the world.
In your view, what is the actual trend of your sector?
A big share of our steel goes to the automobile industry, so our sector partially fluctuates together with the world use of cars and the purchase of new models. Another factor influencing our position is the price of nickel, which is the predominant cost element in the production of stainless steel. Overall, we presently see a stable trend in our sector after a major reduction last year. Even if we are moderately touched by the "Trump tariffs" on some grades of special steel, our volumes to North America have not decreased much, because almost all our customers have accepted to absorb the increase of price.
How do you judge the perspectives of your activity's market?
We do not expect major changes this year, but overall the results should improve thanks to new investments in production as well as the strengthening of the sales/marketing teams.
For your company, what are the benefits of working in Lugano (Switzerland)?
Good infrastructures, reasonable level of bureaucracy, banks providing trade finance services, pleasant location to work in and where to invite our frequent international visitors.
Your opinion in one sentence to describe LCTA's activity
We are very pleased to be part of this association, which defends our industries' interest. It is also a platform to meet with people working in similar or related sectors. Important is also LCTA's contribution in the professional education.
https://www.lcta.ch/site/wp-content/uploads/2020/01/Foto-Lucia-Longhi.png
402
445
lcta_webmaster
https://www.lcta.ch/site/wp-content/uploads/2020/04/LCTA-Logo-10y-r02-01.png
lcta_webmaster
2020-02-03 10:00:00
2020-05-15 14:58:25
Lucia Longhi / DSS Intrenational