АСТЛ
АССОЦИАЦИЯ СЫРЬЕВОЙ ТОРГОВЛИ ЛУГАНО
Welcome Message from the President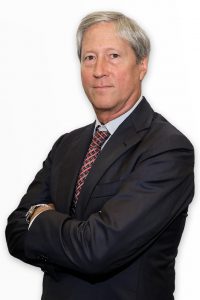 Dear LCTA Members and Visitors,
On behalf of the Lugano Commodity Trading Association, it is my pleasure to welcome you to LCTA's website.
If you are visiting our website for the first time, we hope that you find our message clear with regard to what we do, who we are and what we represent. Should you wish to join us and take an active role in our association, then please do not hesitate to contact us. Our aim is to represent the commodity sector and our members as participants in the best way possible advancing all stakeholders interest. The role our section plays in the movement of commodities is critical to maintaining an efficient and smooth supply chain ensuring products reach the market when needed.
Switzerland remains the global centre of commodity trading due to its geographic position and sophisticated service sector including banking, insurance, shipping and freight management.
The relationship between the commodity sector, Swiss authorities and public is critical to having a stable environment where our business is able to continue and develop. LCTA plays an important role in communicating and promoting an honest understanding of how our sector works and the importance it plays in securing stable trade flow. We welcome new members irrespective of size and types of business and pledge to support companies both locally and nationally through our affiliate membership in the Swiss Trading and Shipping Association.
Please reach out to us with any questions you might have on our association and the collective aims of our membership. Our goal is to grow the LCTA to fully encompass all commodity sector stakeholders promoting together a fair and balanced dialogue to grow our business both locally and internationally.
LCTA President
Thomas Patrick
Ассоциация сырьевой торговли Лугано (АСТЛ), основана в 2010, является некоммерческой организацией со штаб-квартирой в г.Лугано. Посредством данной ассоциации трейдинговые компании намерены сделать еще более выгодными условия для ведения бизнеса в кантоне Тичино, а также, преследуя общие цели, способствовать профессиональному обучению персонала, углубить знания в данной сфере торговли, обмениваться мнениями и взглядами. Более того, АСТЛ нацелена развить общую платформу для компаний, занятых в сырьевой торговле, транспортных компаний, банков, финансирующих сырьевую торговлю, а также консалтинговых и сертифицирующих компаний, связанных с этим направлением бизнеса.
Основными целями АСТЛ являются:
Укрепление сектора сырьевой торговли в итало-швейцарском регионе Европы.
Обучение сотрудников компаний-членов АСТЛ, а также новичков в области сырьевого трейдинга.
Развитие услуг с особым вниманием к «ноу-хау» в сфере трейдинга, перевозок и финансирования.
Лоббирование интересов и сотрудничество с местными органами власти с целью улучшения условий для развития бизнеса и повышения привлекательности кантона Тичино для новых компаний.
Thomas Patrick, President
Chief Financial Officer, DUFERCO SA
Roberto Grassi, Vice President
Chief Executive Officer, FIDINAM GROUP HOLDING SA
Marco Passalia, Secretary General
Partner, ENET ENERGY SA
Luca Albertoni, member
Director, CHAMBER OF COMMERCE OF CANTON TICINO
Paola Bazzana, member
Head of Operations – Senior Trader, COECLERICI COMPAGNIE SA
Yan Blitshteyn, member
Head Of Middle and Back Office, NLMK TRADING SA
Thomas Bosshard, member
Head of Commodity Trade Finance (Lugano), UBS SA
Roberto Gagliardi, member
Head of Trade Finance Service Center (Lugano), CREDIT SUISSE
Fabiano Manfredi, member
Head of Commodity Trade Finance, ZUERCHER KANTONALBANK
Giuseppe Massa, member
Area Manager,  NOVA MARINE CARRIERS SA
Michael Mesaric, member
Chief Executive Officer, VALCAMBI SA
Massimo Penzavalli, member
Board of Directors, BANCA DELLO STATO DEL CANTONE TICINO
Riccardo Talenti, member
Chartering & Operations Manager, FLAME SA
ИСПОЛНИТЕЛЬНЫЙ СОВЕТ АСТЛ