COMMODITY TRADERS' DINNER AT THE AMERICAN SCHOOL
June 13th 2017
American School of Swizterland, TASIS,
Via Collina D'Oro 15, Montagnola
This is a great occasion to meet in Switzerland commodity traders as well as representatives of banks, insurances, fiduciaries, shipping companies and other services providers. Speeches and discussion opportunities will focus on actual topics, trends and business prospects.
Special guest David Hamod
focusing on the topic:
AMERICA'S NEW PLACE IN THE WORLD: A VIEW FROM WASHINGTON
Evening Program:
18:30 Welcome
18:45 Welcome speech:
Thomas Patrick, president, LCTA
Dr. Roberto Grassi, Deputy Chairman of the Board of Directors, BancaStato, sponsor of the event
19.00 Special guest:
David Hamod, America's New Place in the World: A View from Washington
19.45 Networking Dinner

DAVID HAMOD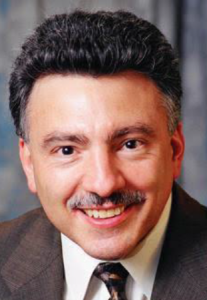 David Hamod is President & CEO of the National U.S.-Arab Chamber of Commerce (NUSACC), the preeminent commercial bridge between the USA and the 22 countries of the Arab world.  His Washington-based consulting firm, Intercom, has served as an advisor to more than 30 U.S. companies.  He has testified before the U.S. Congress on numerous occasions, and he has been interviewed on business issues by many U.S. media.  To see Mr. Hamod's biography, please click here.